About the Journal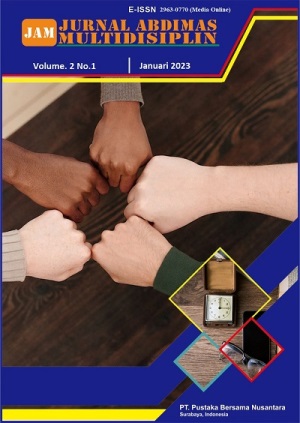 e-ISSN 2963-0770 (media online)
Jurnal Abdimas Multidisiplin covers various fields such as Humanities, social science, contemporary political science, education, religion, philosophy, engineering, business and economics, cooperatives, technology, health science, medical science, human resource development, art, design, and media.
The purpose of this journal is to publish high-quality articles that offer solutions and have a positive impact on society.
This journal also serves as a platform for researchers, academics, and practitioners to share their research findings, expand their knowledge and skills, and participate in community development.